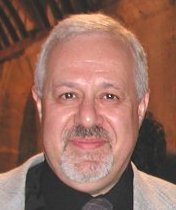 Dr. Mark Umansky
Gastroenterologist
Specialist in diseases of the digestive tract, liver, biliary tract and pancreas.
Graduate of the Leningrad Institute of Medicine (1972) Dr. Umansky has been performing endoscopies of the digestive tract since 1972,
After immigrating to Israel in 1990, he successfully completed his residency at the Institute of Gastroenterology at Tel Aviv Sourasky Medical Center (Ichilov Hospital) and had served as a senior physician at the Institute from 1995. till 2015. More than 25 years Dr. Umansky work as Gastroenterologist in Maccabi Healthcare Services and Leumit Healthcare Services. Has private practice
Specialization:
Endoscopic diagnosis of diseases of the digestive tract: esophagus, stomach, small intestine and colon
Therapeutic endoscopy of polyps and tumors in the digestive system
Endoscopic treatment of diseases of the digestive tract by means of lasers and argon plasma coagulation (including cancerous tumors, polyps, radiation injuries and angiodysplasia)
Diagnosis, follow-up care and treatment of Barrett's esophagus
Confocal endoscopy of the digestive tract.
Dr. Umansky is a member of the Israel Association for Gastroenterology and Liver Disease and European Society of Gastrointestinal Endoscopy.
Dr. Umansky has participated in many international conferences, conventions and symposiums on various problems in the field of gastroenterology.
He is the author and coauthor of over 40 published studies and reports.
Clinics:
1. 14, Weizman St. Floor 14, office 1421
Tel Aviv, 6423914, Israel
Tel/Fax: +972-3-6187888
Appointment Tel: +972-3-5117265
Tuesday 16:00 -20:00
Thursday 08:00 - 12:00
2. 29, Rothschild St., Rotschild Tower,
Floor 5 Medline Clinic, Bat-Yam, 5931606
Phone: +972-3-7716856
Fax: +972-3-7716860
Appointment Tel: +972-3-5117265
Reception:
Monday 15:00 - 19:00
Wedenesday 08:00 - 12:00
Emergency telephone: +972-54-7594023